Meet the marvVy Team
marvVy's character and culture has been crafted by these fabulous folks.
Starting in January 2014, marvVy was just a blank canvas ready for painting. And from that time forward, each of these unique people have added their 'paint strokes' to the masterpiece we're creating.
To learn more about each team member, you can click on their photo, and read more about what makes each of them tick…
X

Danny

Danny has had the privilege of living in many different cultures, countries and ways of life and has loved each and every one fully and equally...

Born in Israel, brought up in South Africa, and spent a couple years in Washington state, USA. Danny has lived on three continents.

He has experienced apartheid first hand, Army patrols in Gaza, Intelligence gathering on the Syrian border, Slacking in Seattle and working market stalls in London.

He has a background in Micro Electronics, Quality Assurance, and ran his own business doing website development and marketing for small to medium size businesses.

Danny now resides in the rolling hills of Ireland with his beloved Angela.

He has a passion for self reflection and finding the purposeful good in any situation.

Danny is the development director here at marvVy and has the joy and honour of working with forward thinking, progressive lovely people.
X

Amanda

From North, East, Central and now South, Canadian-born Amanda has called just about every part of Thailand home for the past 5 years. The only reason Amanda breathes is to build businesses. She doesn't have any formal training to put her name to, as she learnt most of what she knows from hands on experience.

From golf balls to advertising space, Amanda has sold it. She's the kind of woman that likes to play by her own rules. And it seems to have worked out pretty well for her so far.

An obsessive plotter, planner and schemer, Amanda has developed some peculiar hobbies that she'd never reveal in her bio. But if you take her for a fresh thai coconut, for you, she might make an exception and let you in on them.

X

Deanna

After receiving her degree in Justice Studies, Deanna worked in a small mining town in Australia with teenagers with a penchant for stealing cars and aggravating the local police.

While outback living and "bush court" in kangaroo-blood smeared rooms was not for her, this experience still remains close to her heart.

But with constant dreams of travel in her head, she took off to Europe for 6 months… and never quite made the flight back. That was 11 years ago.

During this time, Deanna first lived in London, where she continued to work with young offenders before making the not-so-obvious career transition into marketing and writing.

But in a quest for warmer climes, she later moved to Malaysia, where she wrote about everything from travel to meditation, before packing her bags for Koh Samui, Thailand, where she works as the content editor for marvVy.

X

Edmar

Edmar is a jack-of-all-trades—being a master at some, and an aspiring master of many. A quick browse of his CV will reveal that he's been a small business owner, freelancer, public speaker, consultant and a teacher.

A man of few words, Edmar would rather think 10 times before saying something once. He spends most of his free time reading, studying, and gaining new skills—being a firm believer that a day well spent is one where he learned something new.

Edmar does all things related to technical stuff in marvVy (AKA, the IT and systems go-to guy). He loves troubleshooting things that refuse to work, and can happily spend the entire day in front of his computer—as long as he feels he's of use.

As a recovering workaholic, Edmar loves spending as much time as he can with his young and fledgling family.

X

Edson

A creative video editor who turns ideas, scripts and concepts to concrete outputs.

Edson is a graduate in Bachelor of Arts in Mass Communication and has taught Digital Arts in the Philippines. He has 6 years of professional experience working for various clients in Singapore, Boston and other parts of the U.S. as a video editor and animator, and has produced a variety of high quality video outputs including, ads, promotional videos, short films, documentaries, intros and other motion graphic elements. Edson now works for marvVy as their video editor and motion graphic artist.

Edson believes that "If anything is worth doing, It's worth overdoing". He also loves playing piano in his free time.

X

Efren

With a background in computer science, Efren is a happy go lucky, innovative, programming college professor turned web developer from the Philippines. With his expertise in PHP, Wordpress, HTML, CSS and javascript, he previously worked as a developer for a US-based company for over 4 years, until he joined the marvVy Dev team.

Efren leads life by the idea that learning is a continuing process, and that knowledge is a limitless and an ongoing venture to continually find solutions. He's always willing to go the extra mile to help the development of the company.

When Efren is not working you can find him playing dota2, or hanging out with his family or traveling somewhere. Just like any other guy, he has an obsession for racing cars too, and owns a Tamiya mini 4WD.

X

Lyuba

Lyuba was born in Moscow, but soon after her family moved to California. She was raised in the heart of the Silicon Valley before heading off to get her Bachelor's degree in International Relations and French.

After finishing school, she followed her passion for all things French to live in Paris, followed by an adventurous few years working for an international media agency in Mongolia, Madagascar, Ivory Coast, Cameroon, Kyrgyzstan and Mauritania.

Now Lyuba lives in Barcelona, where she's happily married and spends her free time diving, writing, exploring Spain and integrating into the tapas and wine culture.

In 2016, she joined the Marvvy as a copywriter.

X

Martin

Martin was born and raised in Macedonia where he graduated with a degree in printing and design. The emergence of his passion for design and creativity has led him to many favorable opportunities in his life. Eight years ago, he moved to live in Bulgaria where he was offered to work in a small agency for advertising.

For some years, Martin worked for several advertising studios and learned a variety of printing techniques, further developing his skills and craft in design. He now works for marvVy as a graphic designer, and keeps his dreams alive by working towards "designing" a better world for all of us.

X

Megan

Always a creative and curious person, Megan received Fine Arts honours in high school, and a Bachelor's Degree in liberal arts—studying a wide range of subjects, from arts, languages, social and religious studies to botany, organic chemistry and herbal medicine.

For several years, Megan ran her own small business making herbal health products, until her career with the Hypnosis Training Academy took off. She had always dreamed of travelling the world, and being their Event Coordinator gave her that opportunity. Megan concurrently serves as the Treasurer of marvVy.

When Megan is not busy, she breaks out her pencils and paper to draw some realism, loves a good run—having completed many races including several half-marathons. As a mental past-time she enjoys trying to figure out what makes people tick (herself included!), and adores simply being in nature, where she feels most at home.

X

Mimi

Mimi embodies positive thinking in all aspects of her life, and is open to take on any challenge that comes her way. She believes that everything happens for a reason, as with her timely and unexpected (but pleasant!) connection with marvVy. Starting as a manager in customer support, through self-improvement and determination, she has evolved her role to HR management.

Mimi moved to Auckland and recently completed her Postgraduate Diploma in International Communication. She has enjoyed previous experience as a Program and Communication Officer of the International Association of Women in Radio and Television (IAWRT), responsible for content management and organization of international conferences and events in Asia, Africa and North America

As for her kids Wil and Iana, Mimi is the best cook and Mom ever, in the whole world, while the sweetest and most loving wife to her husband, Ian.

X

Nherwin

Nherwin lives by the spirit of design. Its her tool of choice to make things better, and she believes that design can improve all things in the world.

Growing up travelling around the Philippines with her loving parents, she has had the chance to learn about the diversity of design through both nature and manmade wonders. A student and practitioner of design thinking and minimalism, she values people more than anything else.

She loves to connect with nature, for her, nature is the greatest example of good design. She draws inspiration from observing the movements of trees, the transformation of sky from blue to orange, while listening to the music of chirping birds.

With a degree in Computer Science and training in Fine Arts, and with previous work experience as a web developer and designer for various local and international clients, Nherwin is now a part of the Design Team at marvVy.

X

Rory

Rory has been a Web Geek for 20 years contracting for a wide range of companies from the smallest home business to the biggest of the blue chip FTSE 100 companies.

A keen traveler, he has visited more than 70 countries over 6 continents and has lived in 7 of them, drawn in particular to the great metropolises and, on the other end of the spectrum, tiny tropical islands.

Also a Marine Biologist and shark fanatic, when he's not performing digital surgery on WordPress he can be found underwater, camera in hand.

X

Von Ryan

Born in the summer capital of the Philippines—Baguio City, Von Ryan graduated with a degree in Bachelor of Science in Information Technology. He is a seasoned programmer, responsible, intelligent and passionate in developing cutting edge web applications.

With over 14 years of experience in web development, he single handedly created an enterprise level system which received an ISO Certification and excellency awards.

As a part of the Dev Team at marvVy, Von is responsible for the creation of modern, innovative and responsive web pages and WordPress sites, setting-up backend servers, among other technical duties.

In his free time he enjoys riding his motorcycle and camping with his family. Von lives by the motto, "It's no longer what you know, but what you can do with it".
What Does marvVy Mean To Me?!
Straight from the marvVy team… here's what they had to say — raw and unedited.
It's important that we're all able to share, and be our best of ourselves…not what someone or a group of people want us to be, but rather the collective, DRIVEN FORCE of motivated people, taking initiative, and supporting each other in our causes, which reflect, and improve the value and growth of marvVy as a company.
Challenging myself beyond my limits, and expanding my capacity, brain power & personal limits.
Feeling more alive than I've ever felt before.
We are really cool. Creativity flows throughout these walls.

A Day In The Life…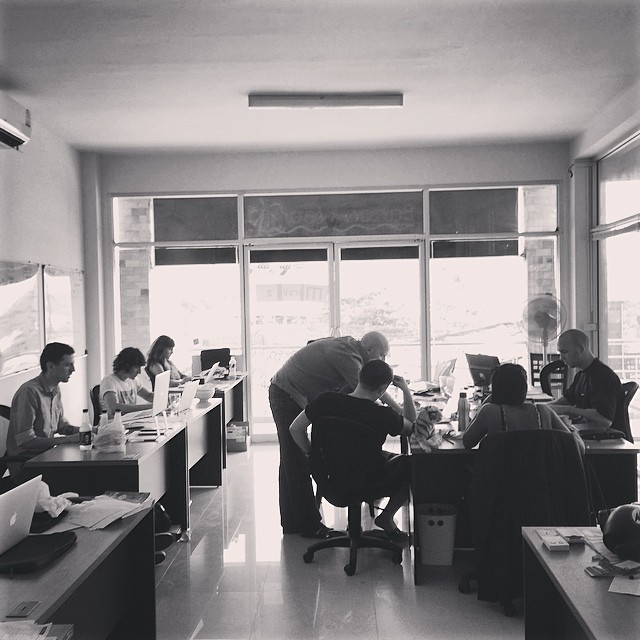 Launch day at the
marvVy office

March 2014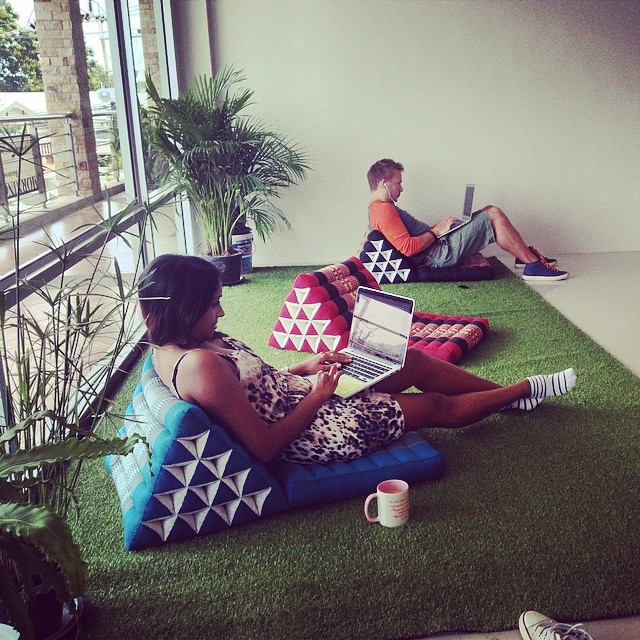 The start to the green space.
June 2014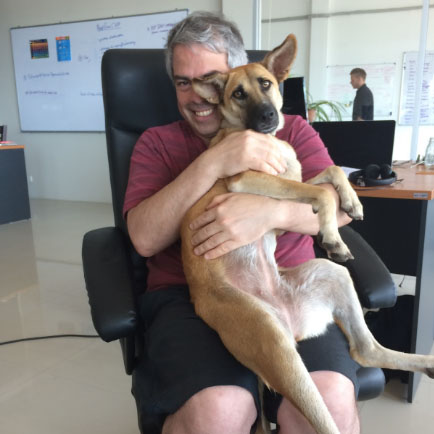 Danny enjoying a special visit
from one of our buddies, Tolek.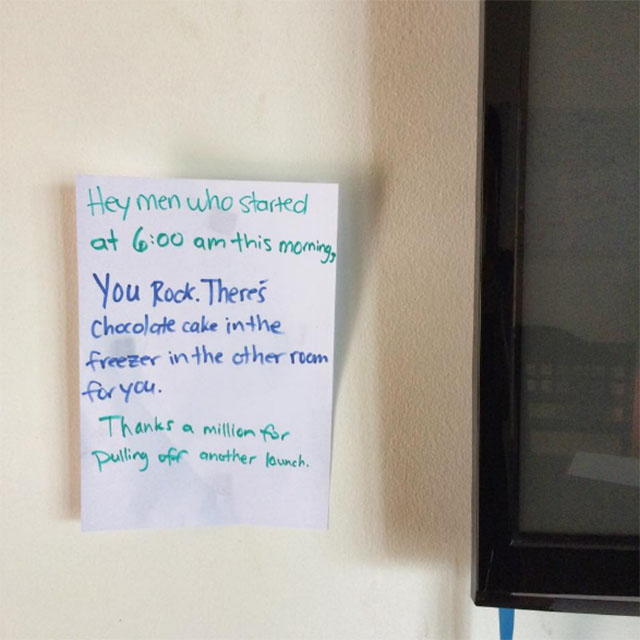 We always appreciate each
other and our hard work here :)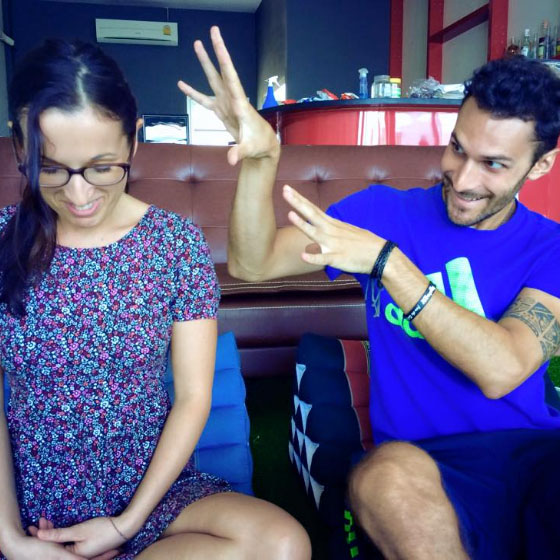 The Italian amigos joking about,
having some laughs!
Enjoying a beach & seafood
dinner together :)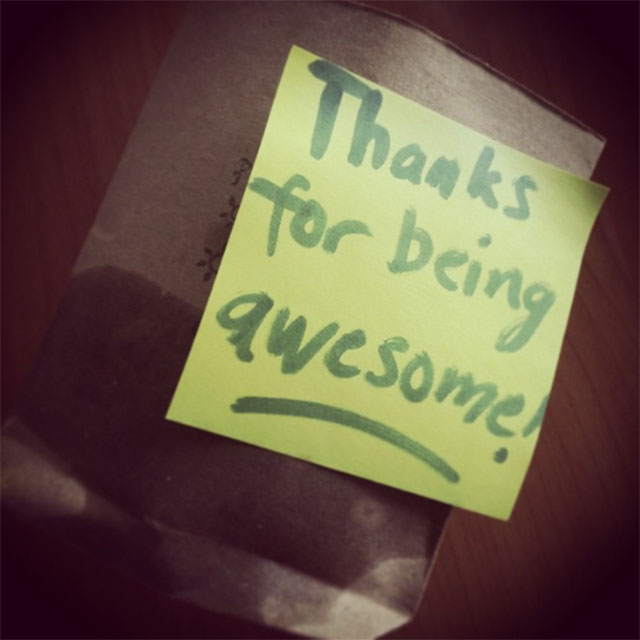 Cookies are always a great way
to show your thanks in this office ;)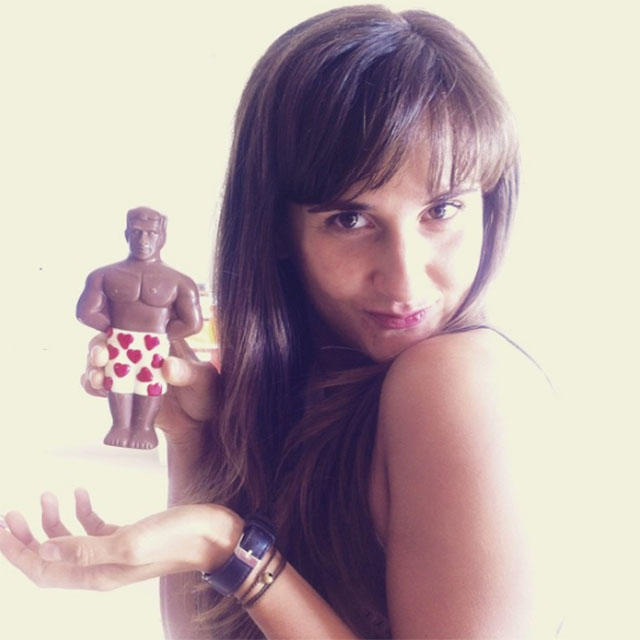 What a hunk!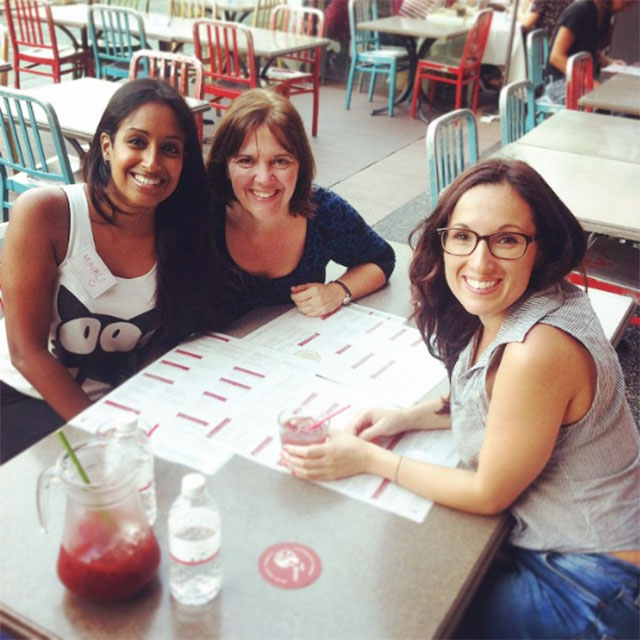 Enjoying some down time after
a work event in Singapore :)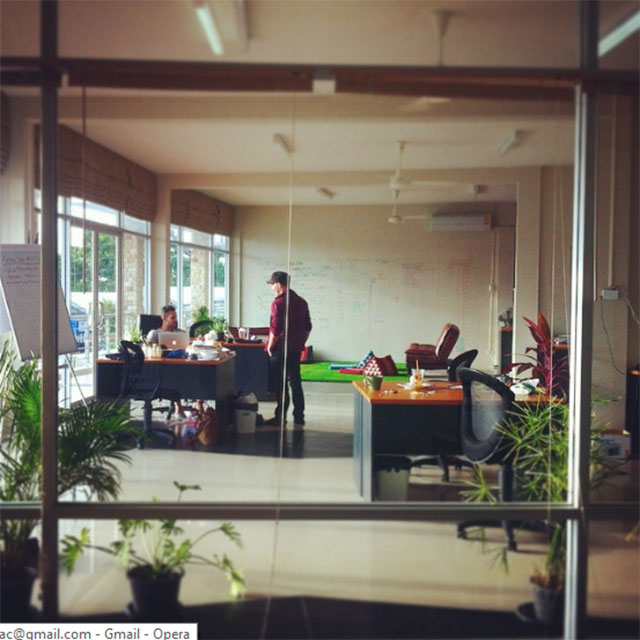 Where all the creative magic
and hard work happens.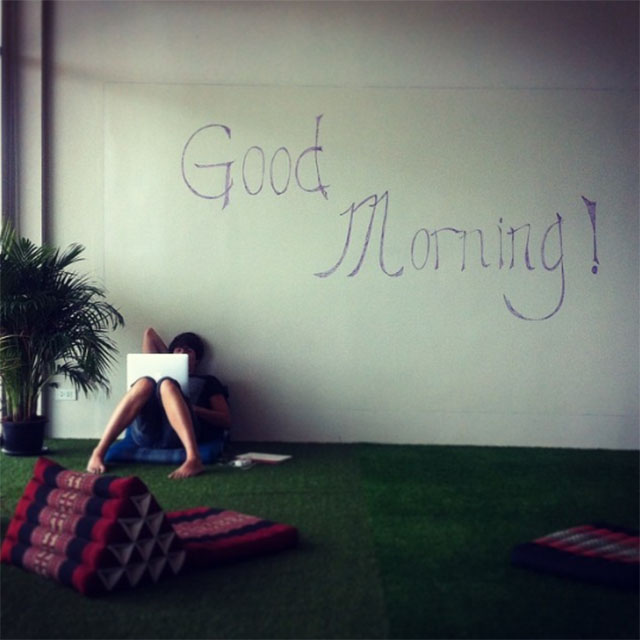 New wall space to write out our
marketing (world domination) plans!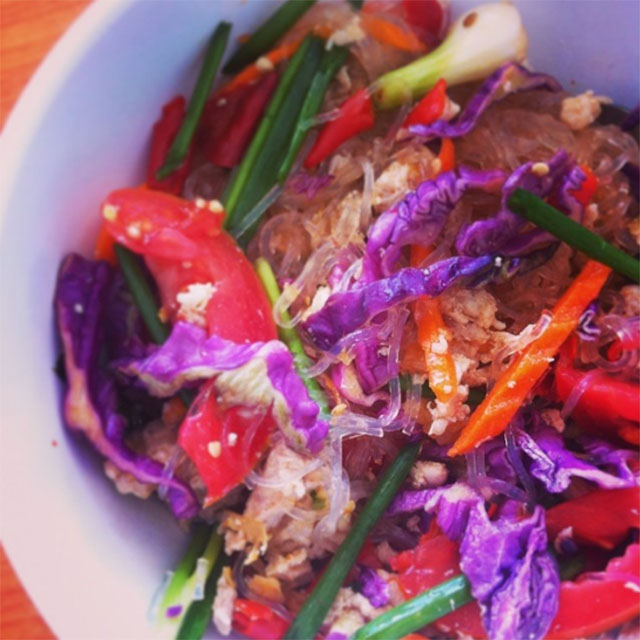 Nom nom Thai food delights just
down the road from us.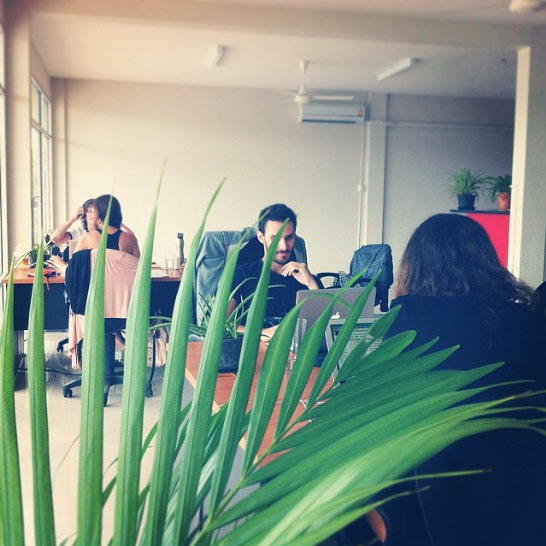 Setting up in the new office!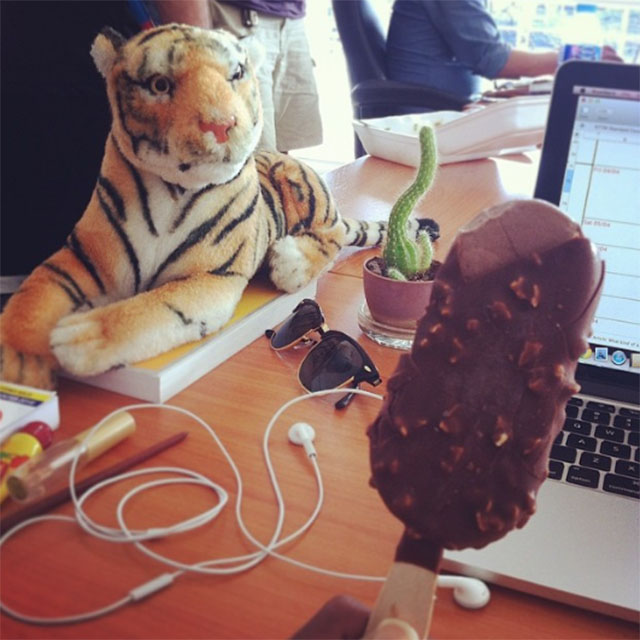 Lunch time priorities ;)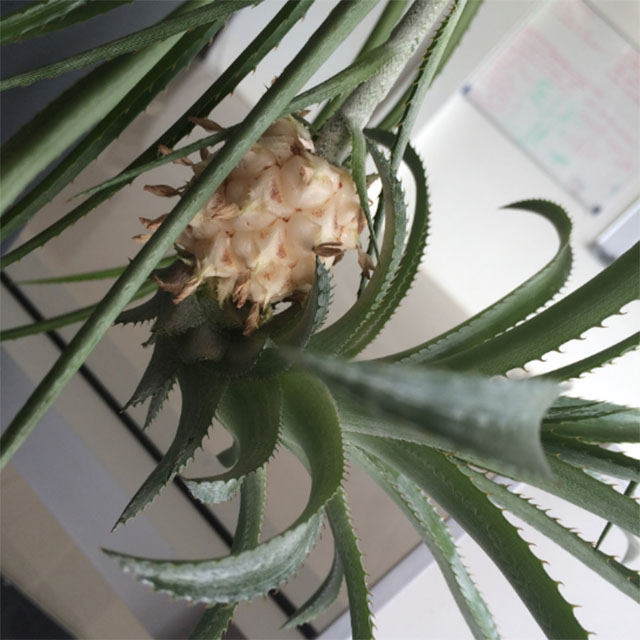 Besides being marketing savvy
experts, we also grow pineapples
as a side interest!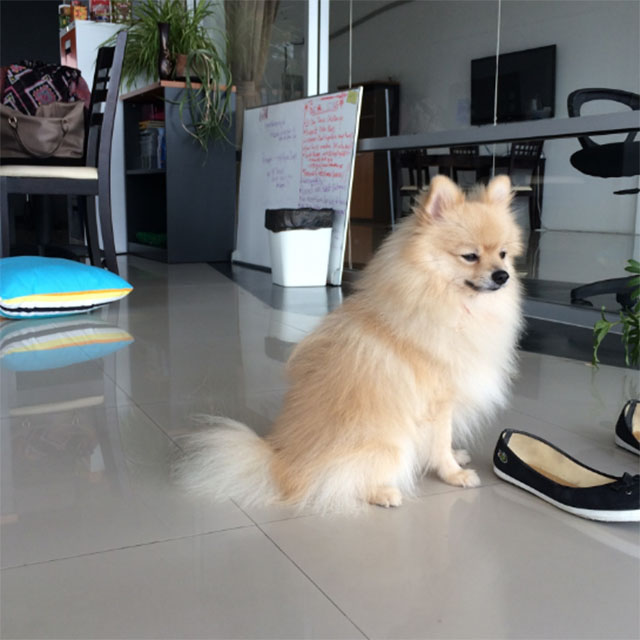 Another fluffy visitor dropping by :)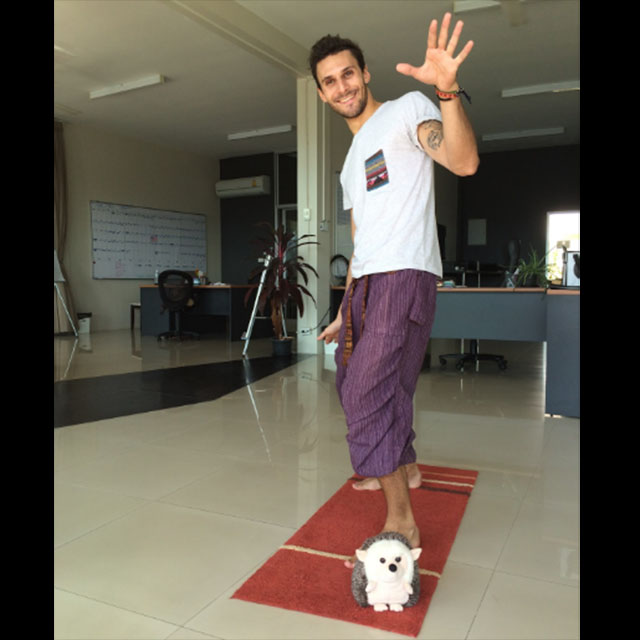 We even have an Italian Aladdin!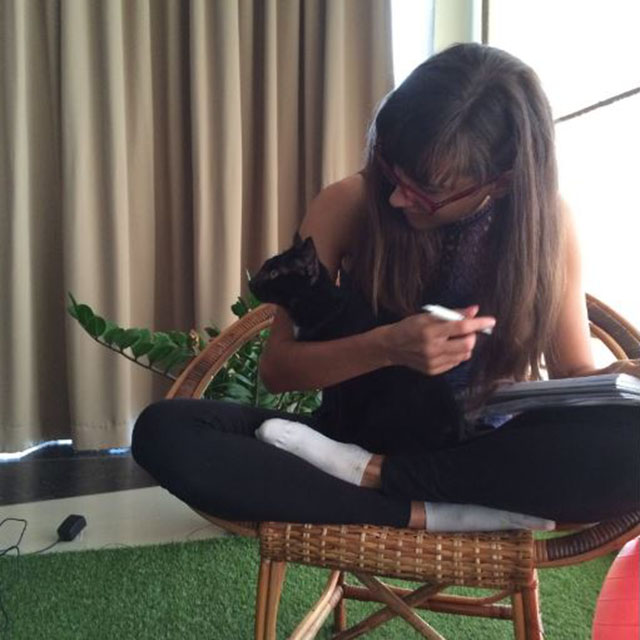 We occasionally are graced with this feline's presence. He likes to listen in on company meetings...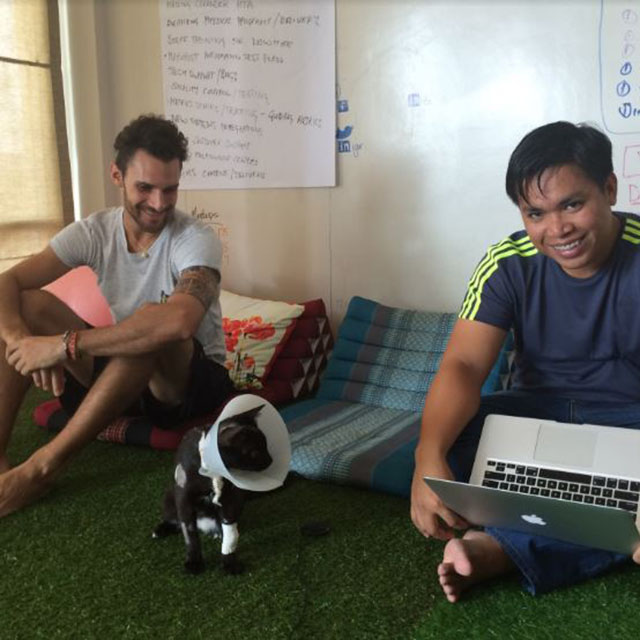 Special VIP at our morning scrum!